Did you know just $38 can feed a child in Africa 3 meals a week for the entire school year? On April 18, 2023, LWMS hosted a group of Christian men and women gathered together as we learned of how we can help to feed and educate children on the other side of the world. Most importantly they share the gospel message with precious souls!
During the dinner, Stephanie Shinnick shared the work of the Vulnerable Children Foundation which operates two schools in conjunction with the Lutheran Church of Central Africa in Lusaka Africa. The wonderful work of this organization helps feed and educate over 600 children!
May God continue to bless their efforts!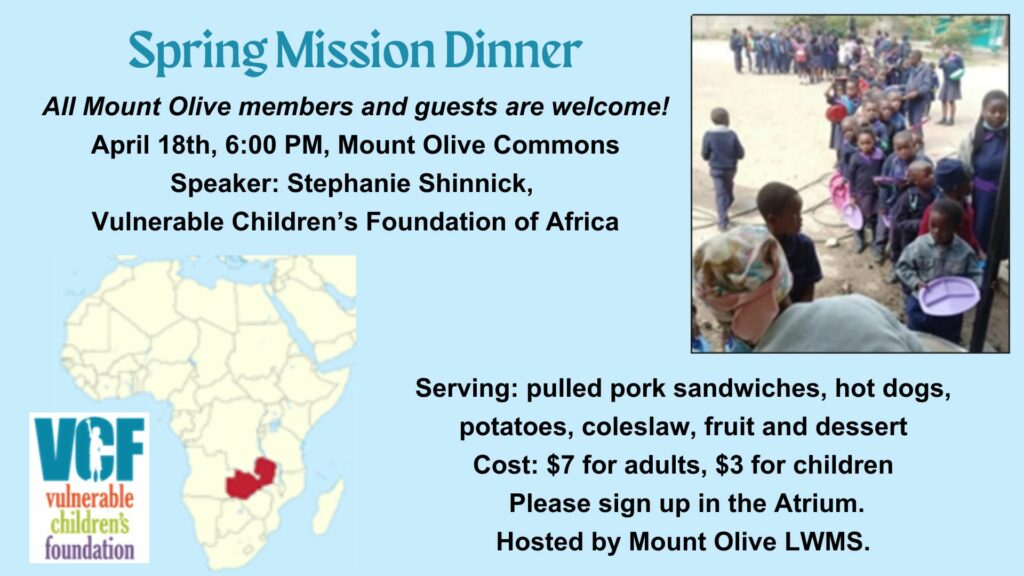 Below are some pictures from the LWMS event: