On Thursday night March 2, 2023, the ladies of Mount Olive Lutheran church joined together to celebrate and support New Beginnings – A Home for Mothers, a WELS-affiliated ministry in Milwaukee that provides a loving place for single mothers to start a new life. Delicious desserts were enjoyed, along with playing games to help us meet a new friend or catch up with an old one. The ladies generously donated beautiful gifts and useful baby supplies for New Beginnings. We give thanks for this opportunity to gather and support as Sisters in Christ.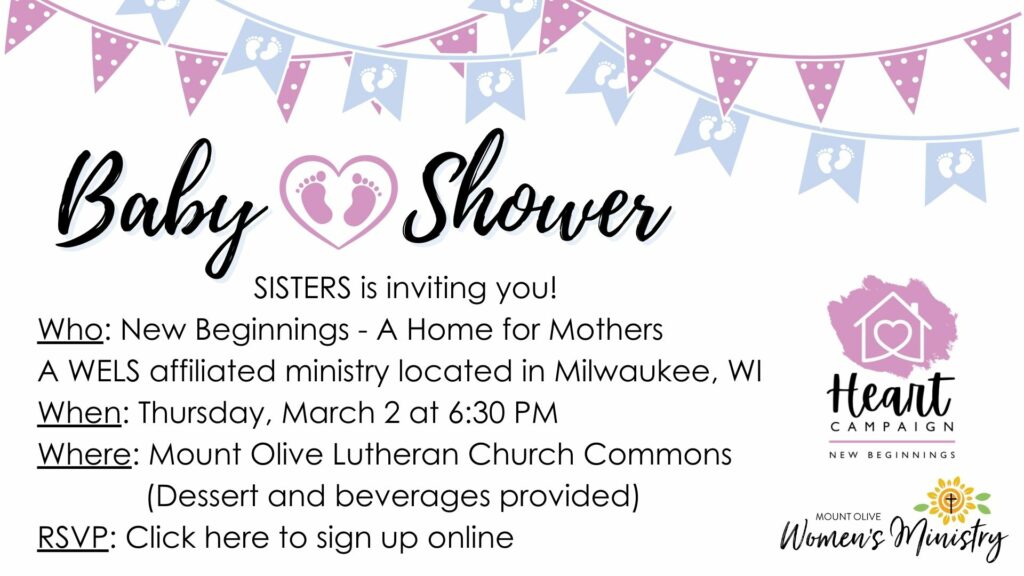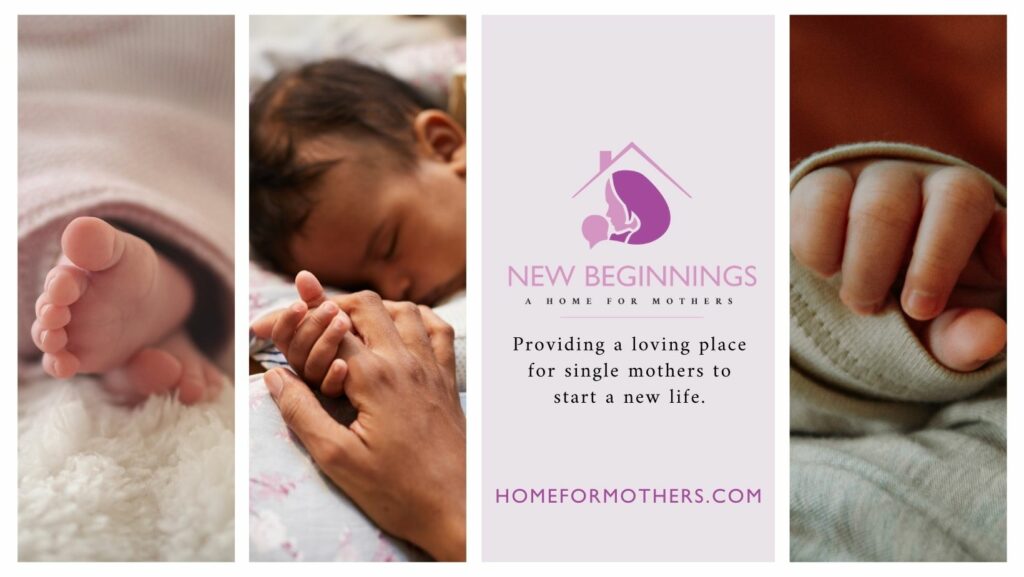 About New Beginnings
The New Beginnings program provides opportunities to advance education, learn parenting and financial skills, participate in counseling sessions, and acquire an objective baseline for responsible living through a structured faith-based program. Ultimately, our vision is to equip each mother with the skills and education needed to earn self-sustaining wages without an indeterminate need for government assistance.
To learn more about this ministry, visit www.HomeforMothers.com or facebook.com/homeformothers.
Donate
Couldn't make it, but would you like to make a donation? Learn more.